Shirley Grove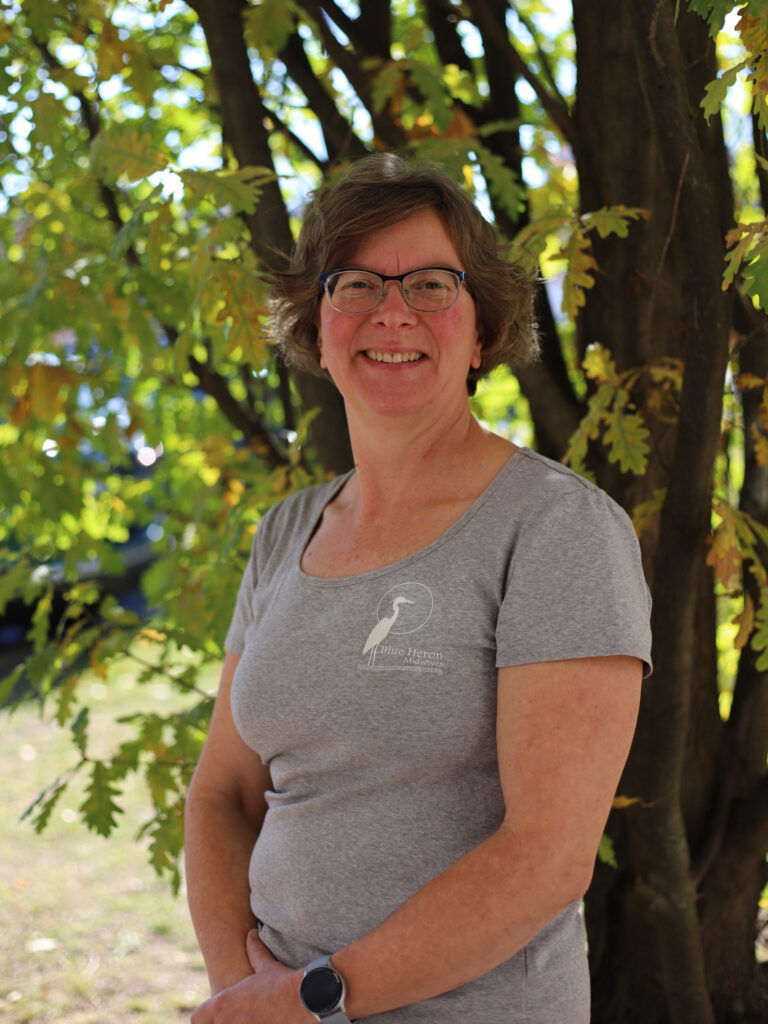 I view childbirth as a time of great transformation in a client's life as well as in their family units. My role as a midwife is to walk with and safely guide clients and their families in the midst of this transition. I graduated from the Midwifery Education Program at McMaster University in 2010 and I initially worked as a Registered Midwife in neighbouring Perth County. I have been working at Blue Heron Midwives since 2011, and as a long term resident of Kitchener, I am happy working in my community.
Before becoming a midwife, I did previous degrees in Social Work and Theology. I have also delved into becoming a high school Family Studies teacher. With these previous experiences, and having two children with midwifery care have helped direct me toward a passion for midwifery services.
In recognition of the increased for an array of midwifery services were there may be gaps, I learned the skill set of being a surgical first-assist for Cesarean deliveries. I have also provided clinical care up in Rankin Inlet Nunavut. At Grand River Hospital I am a currently a member of the Perinatal Committee.
Outside of midwifery I enjoy gardening and preserving Ontario produce, outdoor activities and travel.  I look forward to the privilege of being part of your journey.